Hi, I'm Kirsty
If your head is full of talk that sounds like this... you are in the right place
"I'm not good enough"
"No one wants to hear what I have to say"
"There has got to be more to life than this"
"Why can they do it and not me"
"Don't I deserve to be happy too?"
Thank you for being here
I am really happy that you are here. I am so passionate about helping empower you to actually live your life. Let's face it, if your own internal voice is dragging you down, life is probably not that much fun right now. There are enough people in this world who will criticise you, You don't need to be one of them.
What I Did
I was stuck.
I didn't know what I needed to do, and I didn't know how I needed to do that thing.
I knew I wanted something different, but what that was, was anyone's guess.
I needed help. So I went to see a Hypnotherapist, and that's when it all changed. My perspective changed, my perception of my situation changed, and my eyes opened to the choices available to me.
I could see my potential, and I could see how I could unlock it.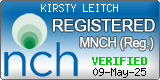 Are We Right For Each Other?
I won't be right for everyone, and that is OK, because when we are right for each other we can make those powerful lasting changes.
I work with you. We work together and I tailor your sessions to you.
Everything is bespoke; there is no blanket approach, because you are not the same as anyone else.
We focus on working towards a solution to your problem.
Check out my Services of some of the more common things Hypnotherapy can help you with.
Why not book a free consultation?
How I Got Here
I have struggled with many phases in my life; not coping with stress because of work environments and bullying, anxiety and a frightening birth experience. A whole lot of time listening to other people who's words were designed to make me feel small and insignificant. TOO LONG, because I believe it too.
I got sick of that. I wanted to feel like I was living a life I could enjoy, and I wanted to believe in myself. I wanted to be inspirational and be proud of myself.
I wanted to believe I could do it (insert dream here - because I didn't know what that was then!)
What This Has Taught Me
There are many ways to help others and yourself in times that test us. But most importantly we must want that help, and we can help ourselves when we are ready.
Being able to rely on your own skills and knowledge to be able to break the spell that these sorts of conditions can have us under is so exhilarating.
Hypnotherapy can help you grow, and take on the obstacles in the road.
You are strong enough to move on past them.
I Do Know What You mean
I hear so many people say "Do you know what I mean?" when they are explaining their story. I can honestly say I do get you. When you feel so low you don't know how to get out of that dark space you somehow ended up in; When the thought of walking into a public place is enough to make your heart race and vision blur; Waking up in the middle of the night from a horrifying recount of something terrible. I do know what you mean when asking for help is 'Not the done thing'
That is why I love working with people like you, because I have been in that place, and I struggled too. I know now how it feels to be free of that, and so Boost Therapy is aligned with my personal values; empathy, honesty, and integrity.
Official Bio
I am a Clinical Hypnotherapist, (HPD, Dip.Hyp.) and Neuro Linguistic Programming Practitioner (NLP).
I trained with Adam Eason at the Anglo European College of Therapeutic Hypnosis on the Hypnotherapy Practitioner Diploma course to achieve the HPD qualification.This qualification is nationally recognised, and is accredited by the National Council of Hypnotherapy (NCH) and NCFE.
I am also a certified Fertility2Birth Hypnobirthing Practitioner, although I do not currently practice this, I can recommend the Birth Pod for all things pregnancy and birth related
I am registered with the National Council for Hypnotherapy (NCH). I also adhere to their guidelines for supervision and training, and also run the practice in line with their strict code of ethics.
When I am not working in my homely therapy room, you can find me attempting to keep up with my young family, secretly obsessing over cookery books, or dancing in the living room.